ARCHERY
ARCHERY   
The Stationary Course has a twenty yard station, thirty yard station and a forty yard station.    This area has a area designated for all bows including crossbows and field points.
The ASA certified 3-D course currently has fifteen(15) stations with at least one (1) life-size animal targets at each station.  The course is set up through the woods as life-like as it gets. This course will be going through an entire make over with better presentations, bow holders at each station, upgraded distance markers and much more.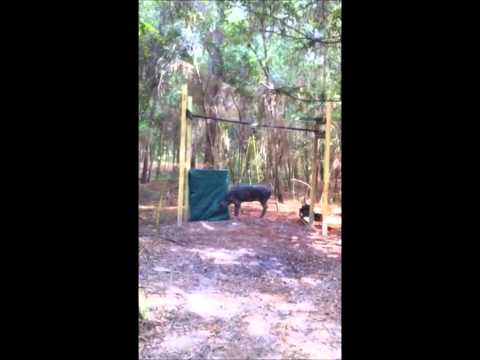 TBSC HAS RENTAL BOWS AND ARROWS FOR PURCHASE.
ARCHERY TOURNAMENTS AT TBSC:
SUMMER RATES:
Range Rates: $15.00 per adult, $5.00 per child.
The animals are whitetail deer in multiple positions, black & brown bear, warthog, impala, wild boar, javelina, pronghorn antelope, Mule deer, Russian boar, wolf, African leopard, hyena, Corsican sheep, & fallow deer.  Al 3-D targets are ASA certified. (Archery Shooters Association)
FUN FOR ALL AGES!
If you are interested in Archery Info or Equipment Please Contact Eric at Log Cabin Archery 813-996-1345
Lessons  available Youth & Adult! Contact Glen Klawitter 727-253-0005 or Email   gteamproadventures@gmail.com
Check Out A Helpful Video- Corey Haas  shootingtime.com