ARCHERY
ARCHERY   
The Stationary Course has a twenty yard station, thirty yard station and a forty yard station.  This area has a area designated for all bows including crossbows and field points.
The ASA certified 3-D course currently has fifteen(15) stations with at least one (1) life-size animal targets at each station.  The course is set up through the woods as life-like as it gets.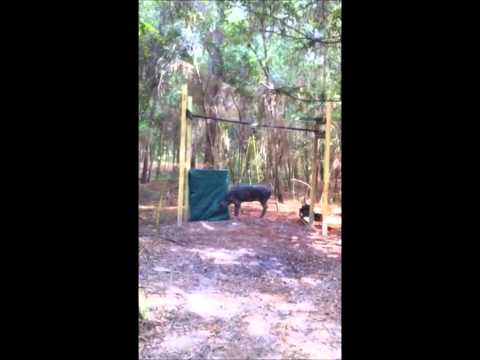 TBSC HAS RENTAL BOWS $10 AND ARROWS FOR PURCHASE $5 each
RANGE RATES:
3D Course & Stationary
$15.00 per adult, $10.00 per child
Stationary only
$10.00 per adult, $5.00 per child
$10.00 Bow Rentals
$5.00 per arrow (FOR PURCHASE ONLY)
The animals are whitetail deer in multiple positions, black & brown bear, warthog, impala, wild boar, javelina, pronghorn antelope, Mule deer, Russian boar, wolf, African leopard, hyena, Corsican sheep, & fallow deer.  Al 3-D targets are ASA certified. (Archery Shooters Association)
FUN FOR ALL AGES!
Lessons  available Youth & Adult! Contact Glen Klawitter 727-253-0005 or Email   gteamproadventures@gmail.com
Check Out A Helpful Video- Corey Haas  shootingtime.com 
SAVE THE DATE
ASA QUALIFIER! C